If you're interested in investing your money into the stock market, continue reading to learn more about some of the most popular stock trading platforms that are available to Canadians and ETRADE's previous Canadian operations.
Can I use ETRADE in Canada?
Unfortunately, ETRADE is no longer available in Canada.
Is ETRADE coming to Canada?
E*TRADE is not coming to Canada as they used to do business here, until selling their Canadian operations to one of the big 5 Canadian banks in 2008.
Alternatives to ETRADE for Canadians
The general premise of ETRADE in the 1980s was to make investing in the stock market easier by creating a place to trade online for retail investors.

NOT AVAILABLE IN CANADA
Made investing in the stock market easier
Purchased by Scotiabank in 2008
Had ~$4.7 billion in assets under administration
---
Low trading fees
Ability to purchase fractional shares
Robust suite of research tools
Low margin rates, from 0.75% to 1.59%
Access to 40,000+ funds worldwide & 7,700+ funds with no transaction fees
---
Instant Transfer
Premium subscription for real-time data
Provides real-time market data
---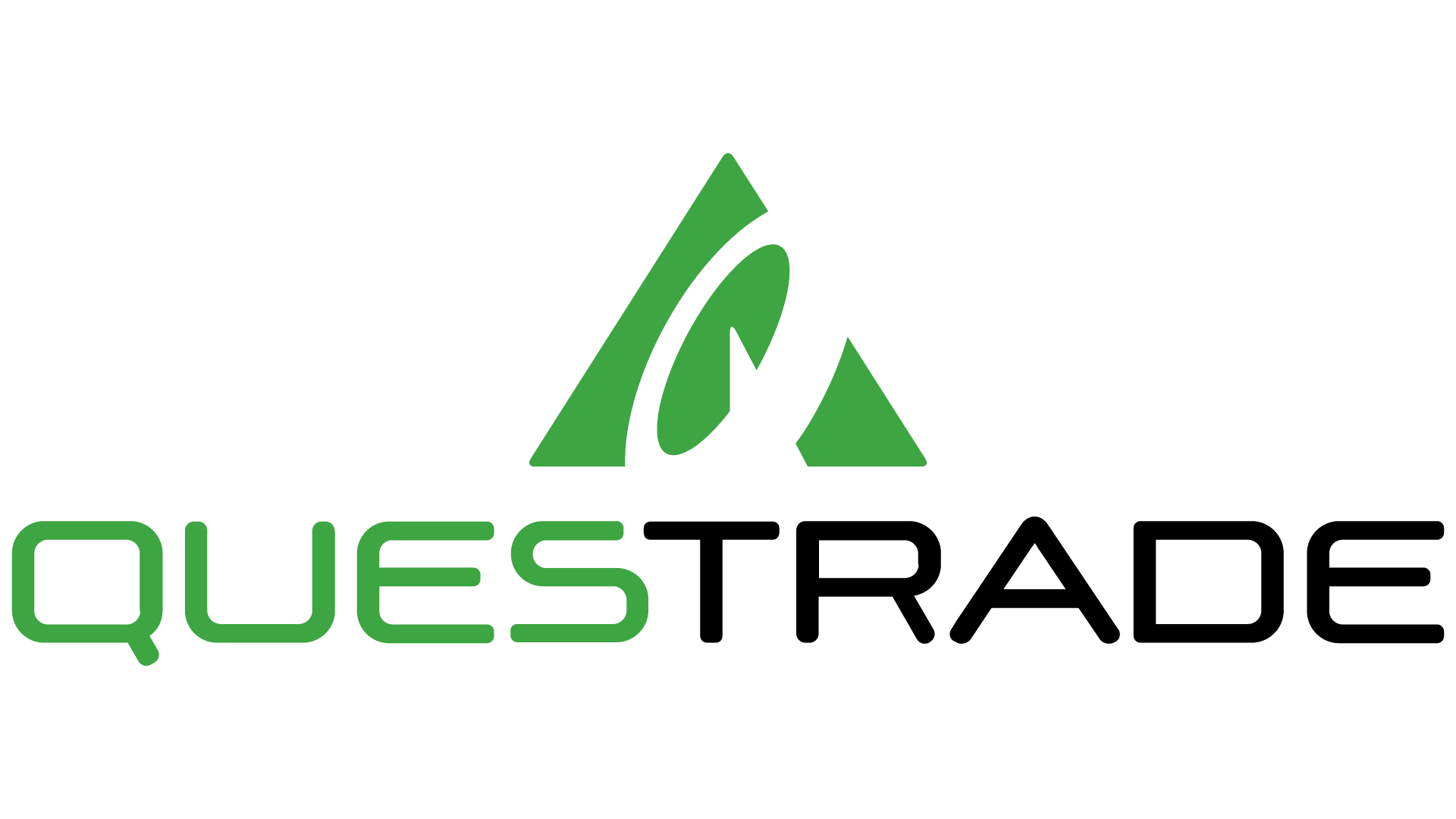 Commission fees of 1 cent per share
Advanced real time data streams and trading tools
Recently added $3,500 instant deposit capability using a Visa Debit
Founded over 40 years ago in New York City, Interactive Brokers is a multinational brokerage firm facilitating the trading of stocks, options, ETFs, bonds, and many other financial instruments around the globe.
Boasting over 2,109,000 trades per day and over 1 million client accounts, Interactive Brokers has built a very reliable brokerage trusted by many users.
The firm is a licensed broker in many countries including Canada and conducts business in over 135 different market destinations across the world.
Lowest and most transparent commissions
Large number of tradable security types
Robust suite of research tools
Low margin rates, from 0.75% to 1.59%
Access to 40,000+ funds worldwide & 7,700+ funds with no transaction fees
Interactive Brokers expanded their offerings to Canadians over 20 years ago, in 2000.
Their Canadian head office is located in Montreal, and they are members of the Investment Industry Regulatory Organization of Canada (IIROC) and the Canadian Investor Protection Fund (CIPF)
Many customers prefer to use Interactive Brokers due to their low trading fees and the ability to access a wide range of asset classes.
In addition, customers also benefit from some of the lowest margin rates in the industry as well as the ability to earn extra income by enrolling in the stock yield enhancement program.


Learn more at InteractiveBrokers.ca
---
Today, ETRADE charges zero-commissions on standard stock, options, and ETF trades.
If you are looking to benefit from paying $0 in trading fees in Canada, you should explore using the Wealthsimple Trade platform as it has an easy to use interface and more importantly, charges zero-commissons.
While Wealthsimple makes it very easy to get involved in financial markets, there are some downsides such as the inability to trade more advanced asset classes such as futures and options.
If this is something you have experience with, or you think it's something you may want to explore as you build your trading knowledge, the best option for you would be Questrade or Interactive Brokers.
Both firms are known as "discount brokers" because they have a more comprehensive offering that includes things like options, but in order to support this they charge very reasonable trading commissions.


Learn more at Wealthsimple.com
---
Questrade is Canada's largest online discount brokerage and despite being around for over 20 years, they are still growing rapidly, with over $20 billion in assets under administration.
The firm was founded in 1999 and is headquartered in Toronto.
Due to their commission structure, it is best for individuals looking to make self directed investments including stocks and options.
Traditionally, Questrade has enabled Canadians to trade stocks, ETFs, and other financial instruments such as options for low fees.
However, they recently added another product called "Questwealth Portfolios" which matches you with a low fee portfolio that is managed by professionals according to your investment goals.
In order to serve customers with different needs, they provide fixed pricing which works well for people looking to buy a larger volume of shares as well as a variable plan which is very useful when buying a lower volume of expensive companies.
In June 2021, Questrade also introduced the capability to instantly transfer up to $3,500 into your brokerage account with a Visa Debit so you can start trading immediately.
---
Alternative Brokerage Comparison
Commissions:
Stocks
1 cent per share
Min $4.95 to Max $9.95
$0.005 USD per share for US stocks, $0.01 CAD per share for CAD stocks, min $1
Commissions:
Options
$9.95 per trade + $1 per contract
US: $0.25 – $0.65 USD per contract, min of $1 USD
Canada: $1.25 CAD per contract, min of $1.50 CAD
Account Minimum
$1,000
$0
Mobile App
Yes
Yes
Desktop App
Yes
Yes
Advanced Data Streams Available
Yes
Yes
Promotion
$50 in free trades
None
Learn More at Questrade.com
Learn More at InteractiveBrokers.ca
4. Big 5 Banks
Although ETRADE was targeting the active, retail investor in the 80s, if we are being realistic at the time, most of these individuals likely had a higher net worth and may have preferred to have more advanced features such as data streams and the ability to seek advice from a financial advisor.
If you prefer the idea of working a full-service firm and keeping all your personal finances including your investments with the same institution, you will likely want to open a trading account with one of the large Canadian banks.
TD Direct Investing
BMO InvestorLine
RBC Direct Investing
Scotia iTRADE
CIBC Investor's Edge
4 of the 5 big banks have the same commission structure for trades that are completed online:
Stocks: $9.99 per trade
Options: $9.99 per trade + $1.25 per contract
The pricing outline above is for the 1st tier of trading volumes.
CIBC however bucks the trend and charges $6.95 per trade for stocks and $6.95 per trade + $1.25 per contract for options.
NEW: On August 23, 2021, National Bank Direct Brokerage announced it is offering $0 commission trading, so this may be a good option to check out if you're looking for a brokerage offered by a bank.
If you are a fairly active trader, you may be eligible for discounts which vary from institution to institution, so you will need to reach out to your respective bank individually or visit their website to learn more.
One of the main benefits to using one of the big 5 banks for trading is the ability to seamlessly transfer funds from one account to another.
ETRADE's Canadian History
In an effort to continue growing, E*TRADE began to expanding its offerings outside of America in countries like Australia and Canada.
However, Scotiabank purchased ETRADE in 2008 for a a little under $500 million dollars.
At the time of the acquisition, ETRADE Canada had around $4.7 billion in assets under administration.
Although ETRADE is an American company that has continued to grow and become quite successful in the US, it's important to think about when this transaction took place – in 2008 during the financial crisis.
During this time many individuals and businesses were struggling, so E*TRADE decided to to double down on their core operations in the USA divest some of their non core assets, such as their Canadian operations.
Scotiabank went on to rename the business Scotia iTRADE and they continue to operate their direct investing business under this brand.
So the long and short of it is that ETRADE did exist in Canada, however similar to Charles Schwab's Canadian brokerage business, Scotia purchased it and folded it into their own operations, which means it is highly unlikely that ETRADE will reappear in Canada.